This article will show you how to setup your email address in the client Mac Mail.
1. When you open up mail for the first time you will be asked to add a mail account. Select "Add Another Mail Account...".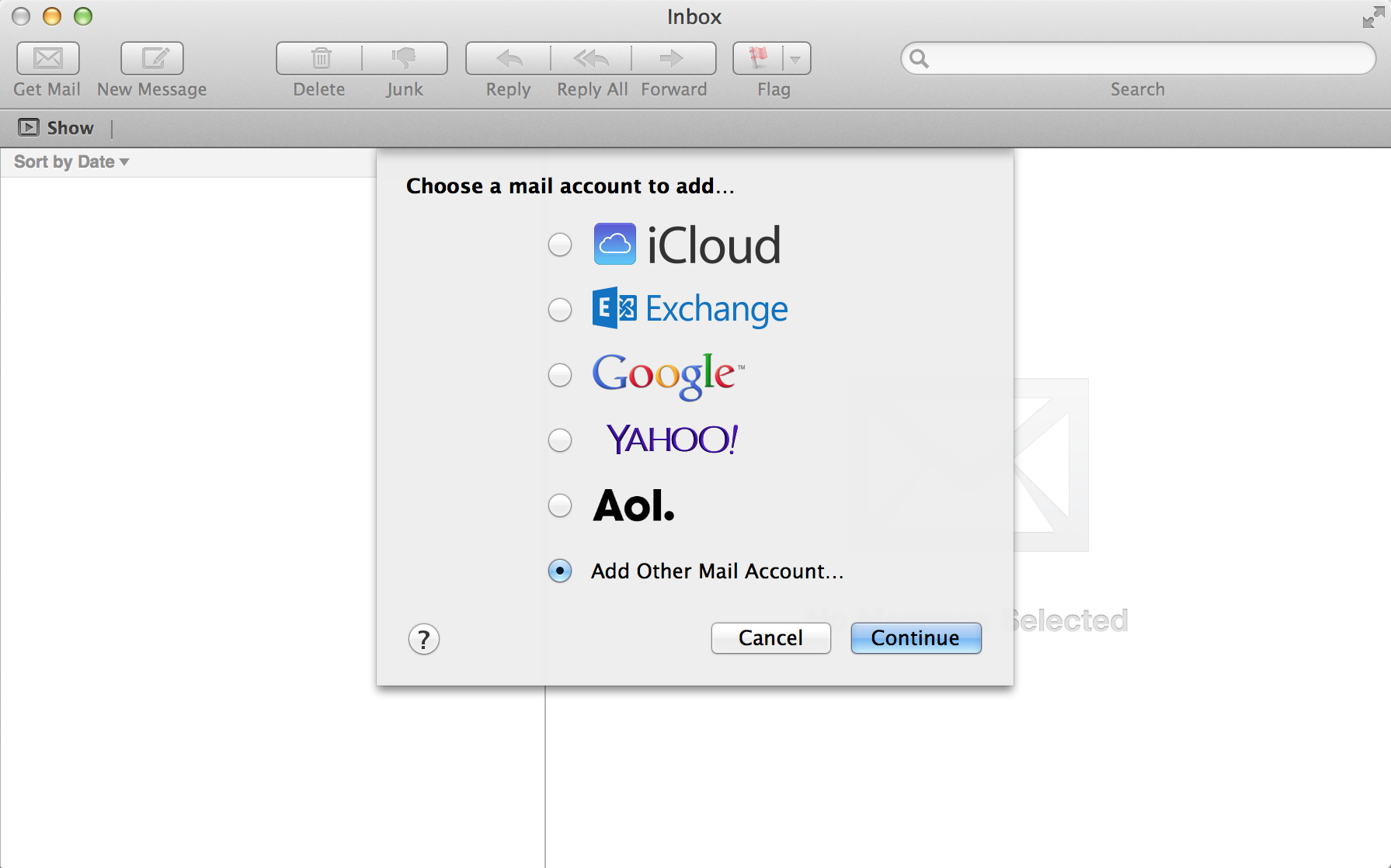 2. Input your name, email address and password into the corresponding fields.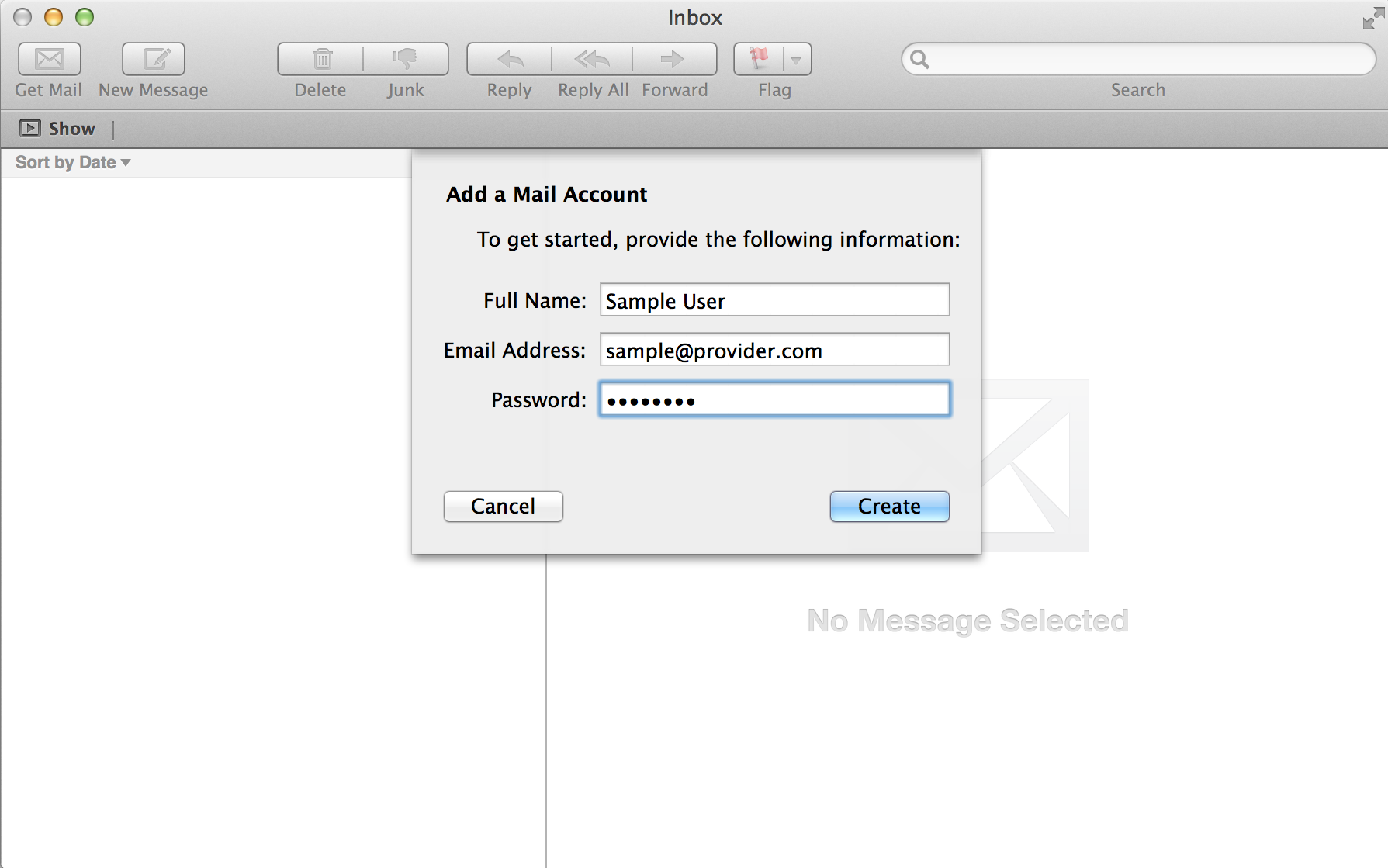 3. The account must be configured manually. Click Next.
4. Enter your mail server, username and password. The username should be the full email address.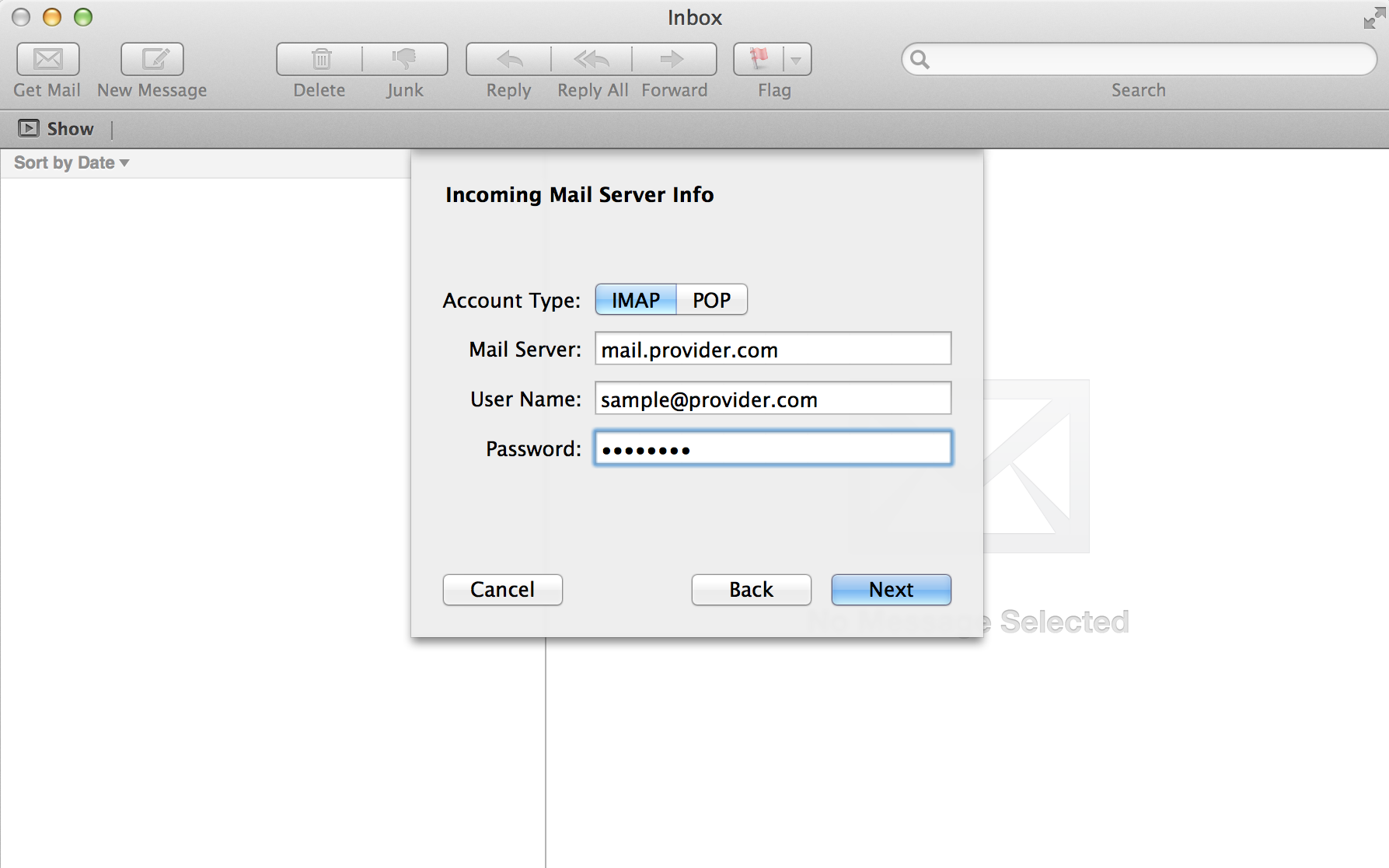 5. The identity of the mail server will not be recognised, click on Connect.

6. Enter the same mail server as you did for incoming.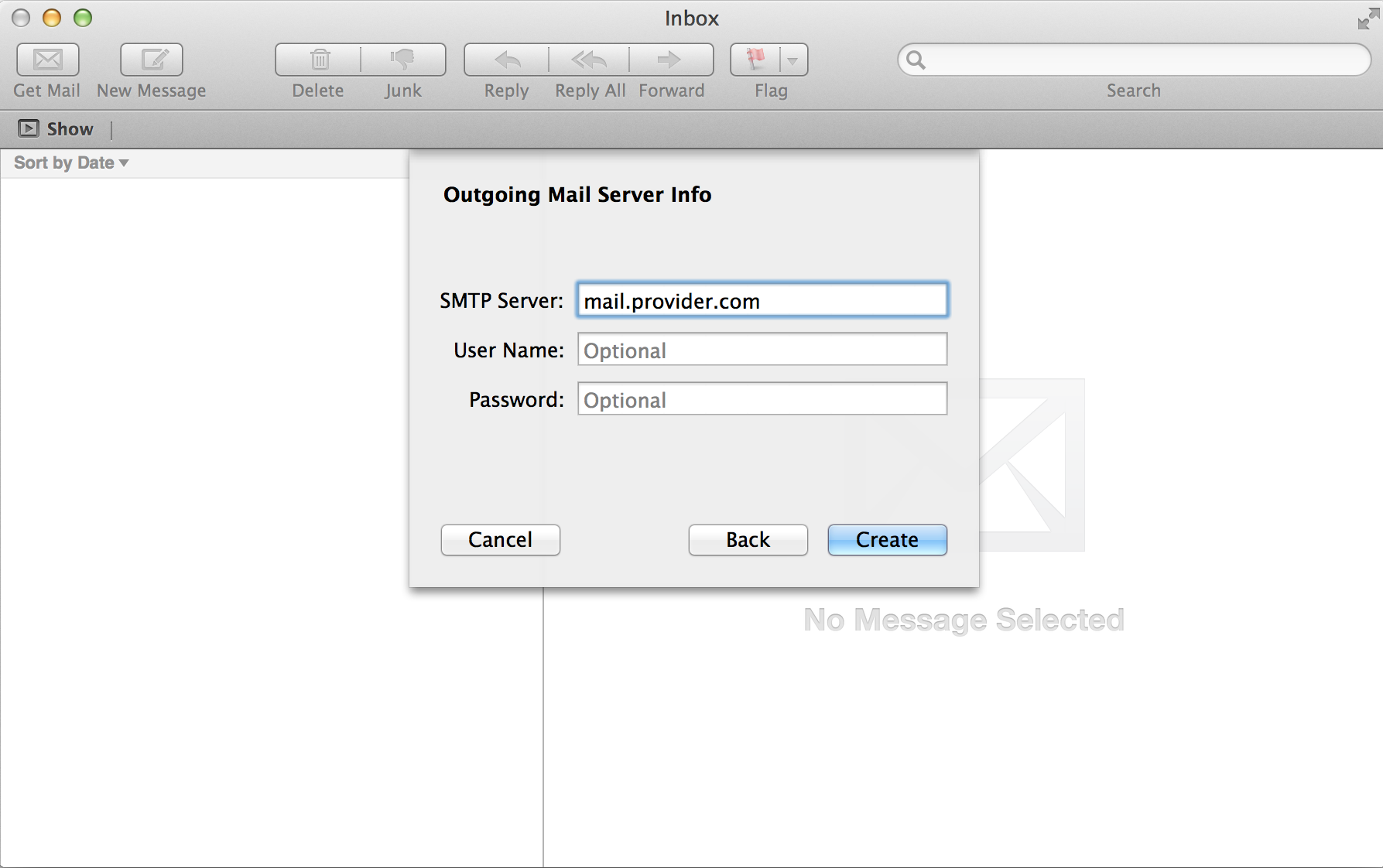 7. Your email address should now be setup in Mac Mail.