You are able to restore databases in a very similar way to the method used for restoring backups. Both are done using the "Restore Backups" feature within the files section of cPanel.
1. Firstly locate the "Restore Backups icon in cPanel.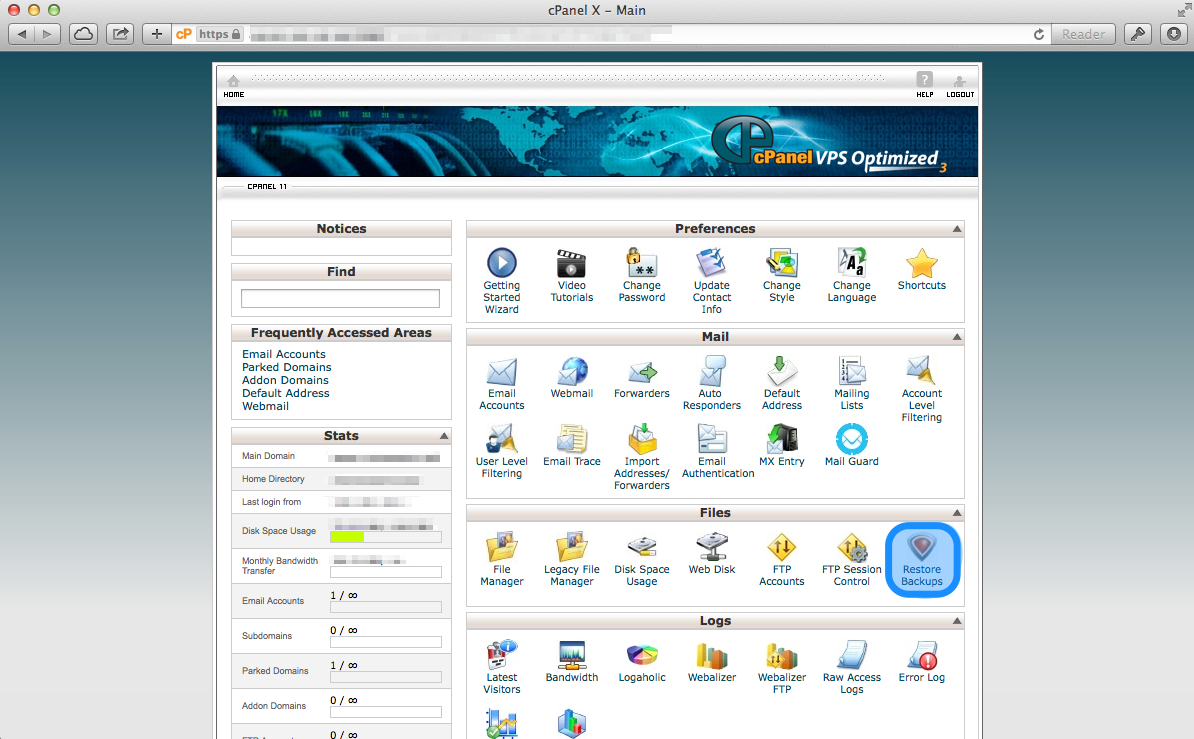 2. Now you can view daily backups for the past 14 days and monthly backups for the previous two months. Select the browse databases icon.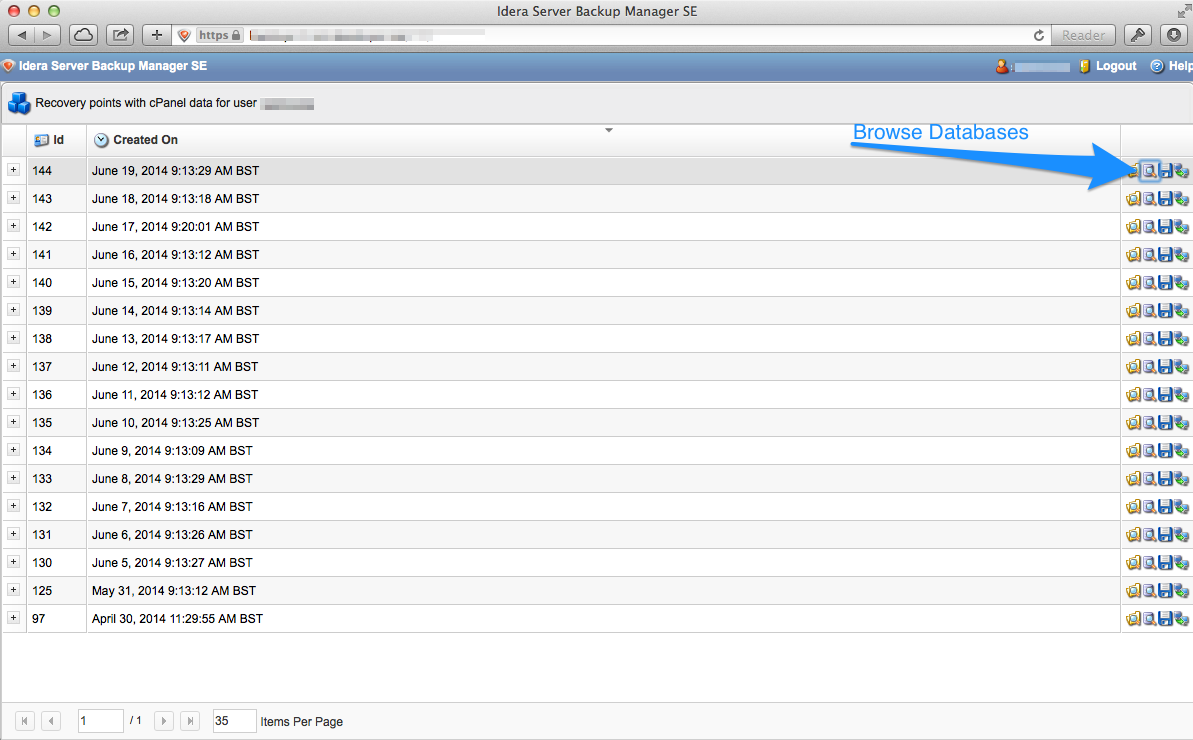 3. You can then expand the databases header to view all the databases in use.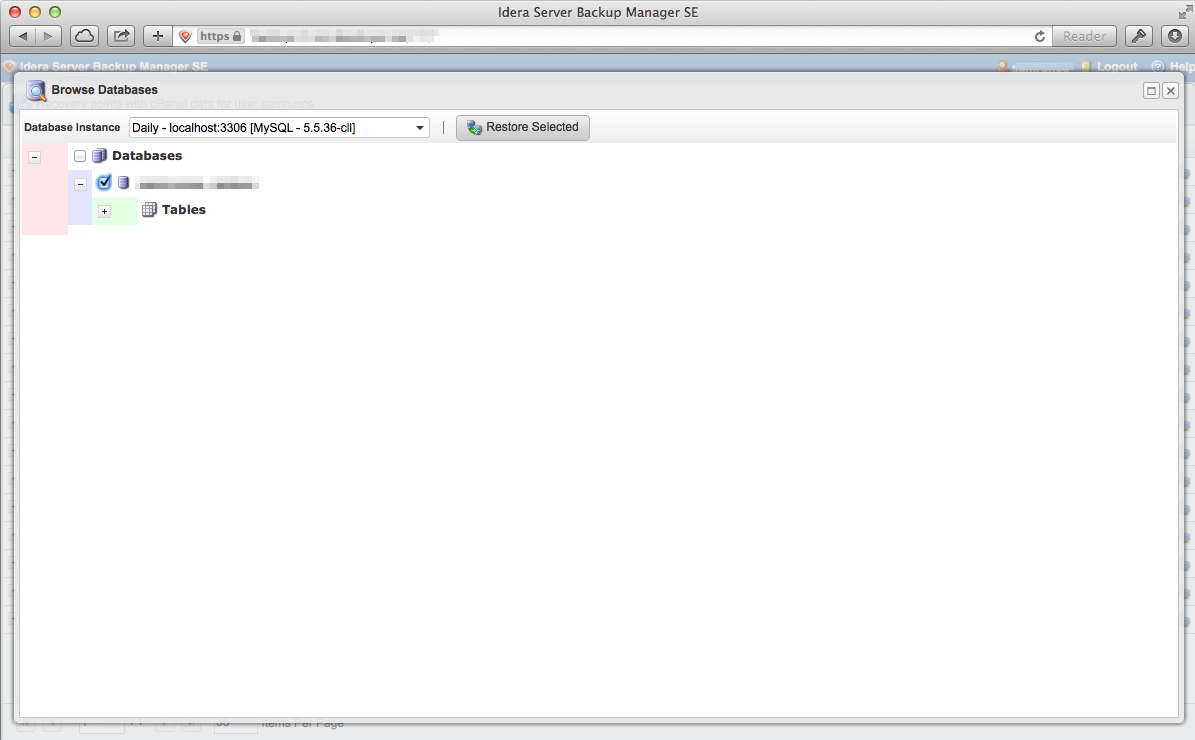 4. Once you have selected the database you want to restore click on "Restore Selected" and the process will begin.