If when you try and access your website, you are seeing a message similar to that below saying your IP has been blocked by Imunify360, it will be due to attempted connections to the server.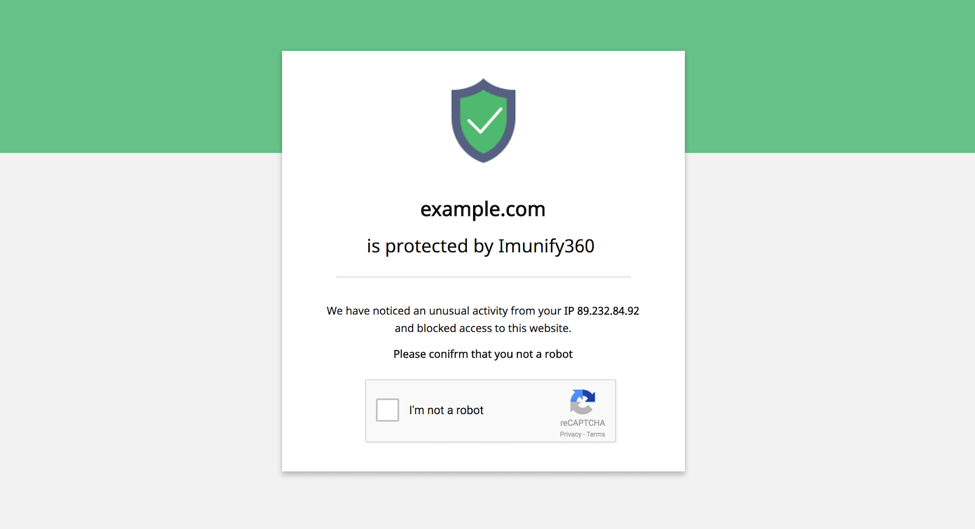 Imunify360 is server protection against malicious connection attempts but it can also block connection attempts from normal use where it sees repeated incorrect login attempts. To the server, these repeat incorrect login attempts can't be separated from malicious brute force attacks.
Commonly, this can be seen when trying to login to email either to receive or send where one mail client has slightly incorrect details, usually the password. Often when a password has been updated but a single device has been forgotten, usually a mobile device. This will then block the connecting IP from being able to connect whilst the restriction is in place. We recommend the offending client is identified and corrected, removed or disabled and then the captcha check on the blocking notification page is completed. The block will be immediately lifted.
If you see the page again in a short period of time, it means the offending client is still trying to connect to the server from the IP.
Our support team can assist with looking in our logs to find either the device or user that is sending incorrect details to help you isolate this, please get in touch for further help providing your IP address shown on the error message.