Please note that although you can set the quota higher than the disk space allocated to the cPanel account, the combined total of the emails and web content can not go over the allocated cPanel disk space.
To modify the quota of an email account log into your cPanel account and then navigate to "Email Accounts" under the "Email" section.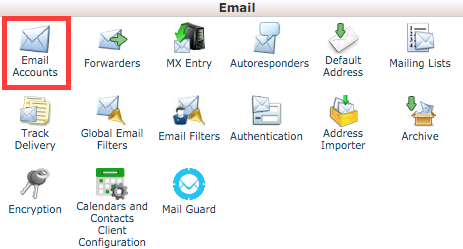 Below the "Add Email Account" section you will see a list of the email accounts on the current cPanel account. To the right of the account name it will show you the usage and quota of the account and have an option titled "Change Quota", clicking on this will open the quota tools below the account. Either select "Unlimited" or edit the amount in the text box and then click "Change Quota".