You are able to restore backups using the "Restore Backups" function under the "Files" section of cPanel.

You must login to cPanel directly using your username and password. If you have use the "Login to cPanel" link via your portal or for resellers, via list accounts, you will not be able to access the Restore Backups function.
1. Firstly locate and select the "Restore Backups" icon.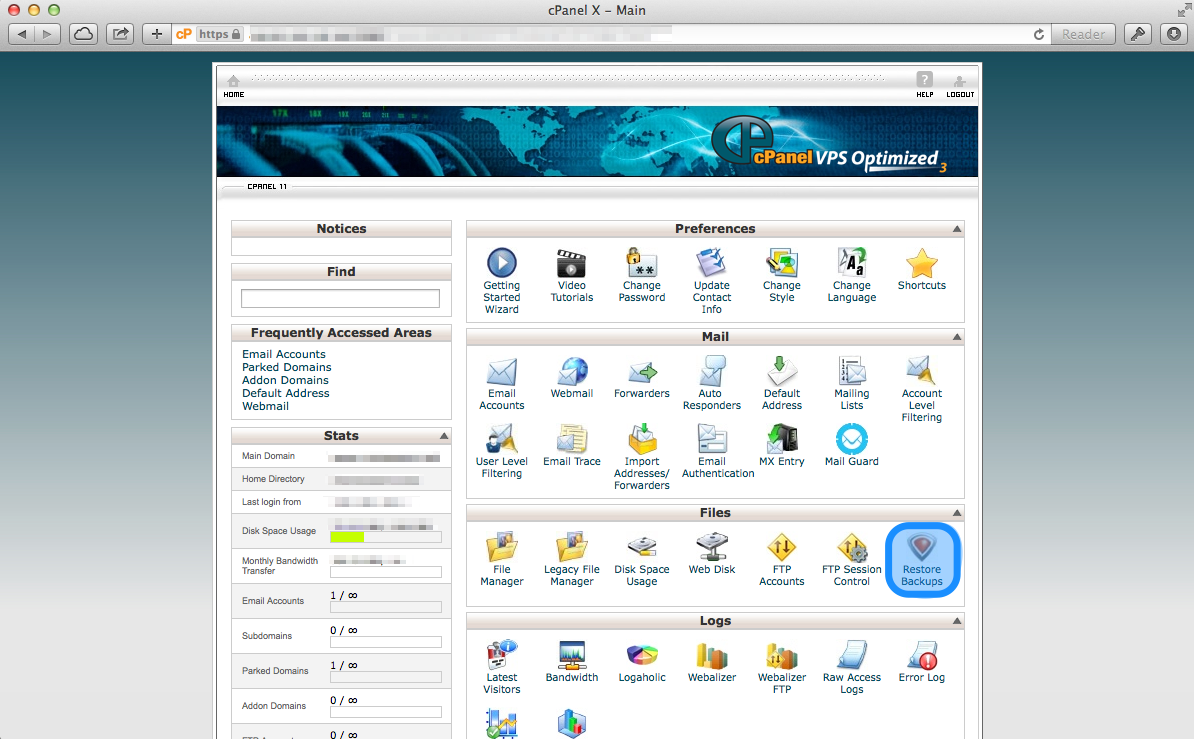 2. Now you are able to view the backups for the last 14 days as well as monthly backups for the previous two months. Select the browse button next to your chosen backup.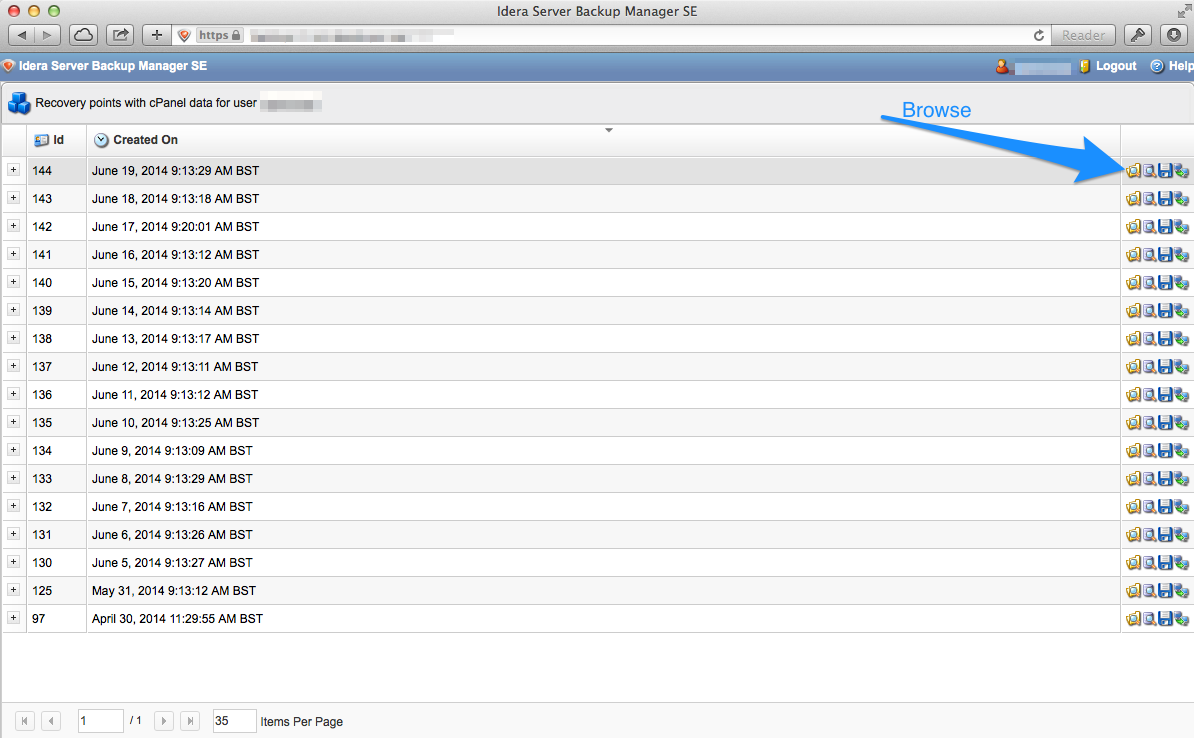 3. You now have the option of browsing the directory to find the folder or file you would like to restore. To proceed double click the home directory.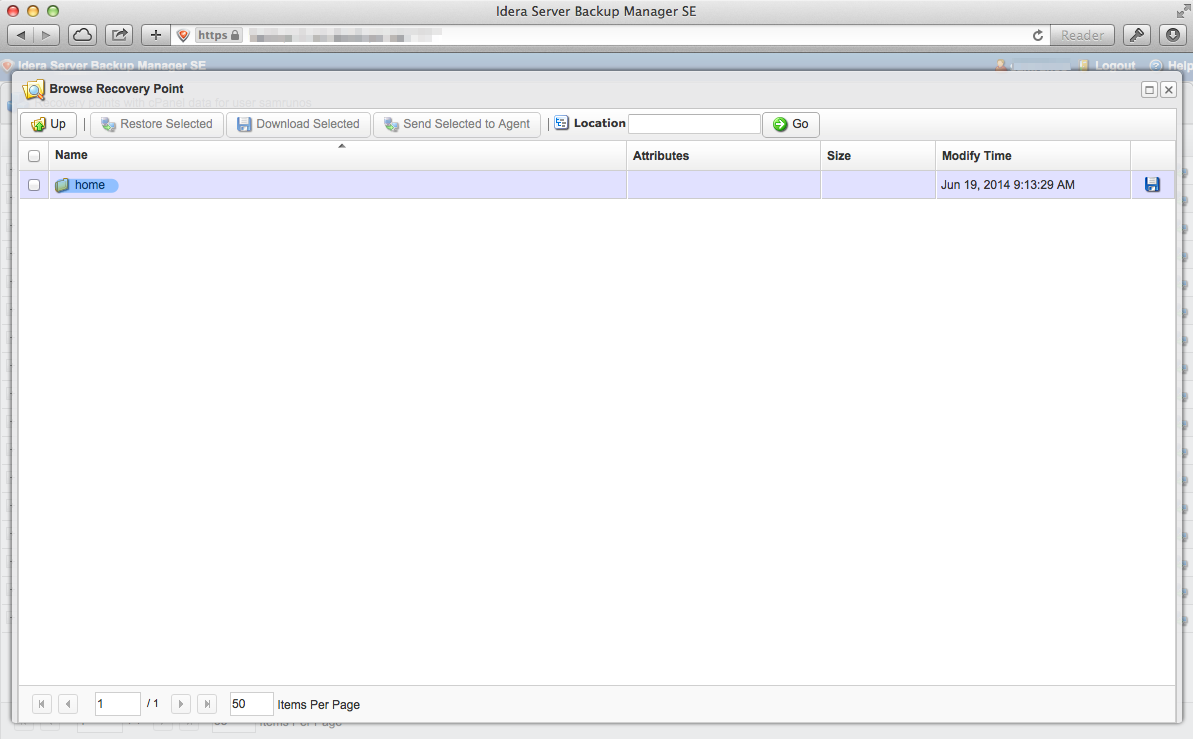 4. Select the file/folder you would like to restore by checking the box and then click "Restore Selected".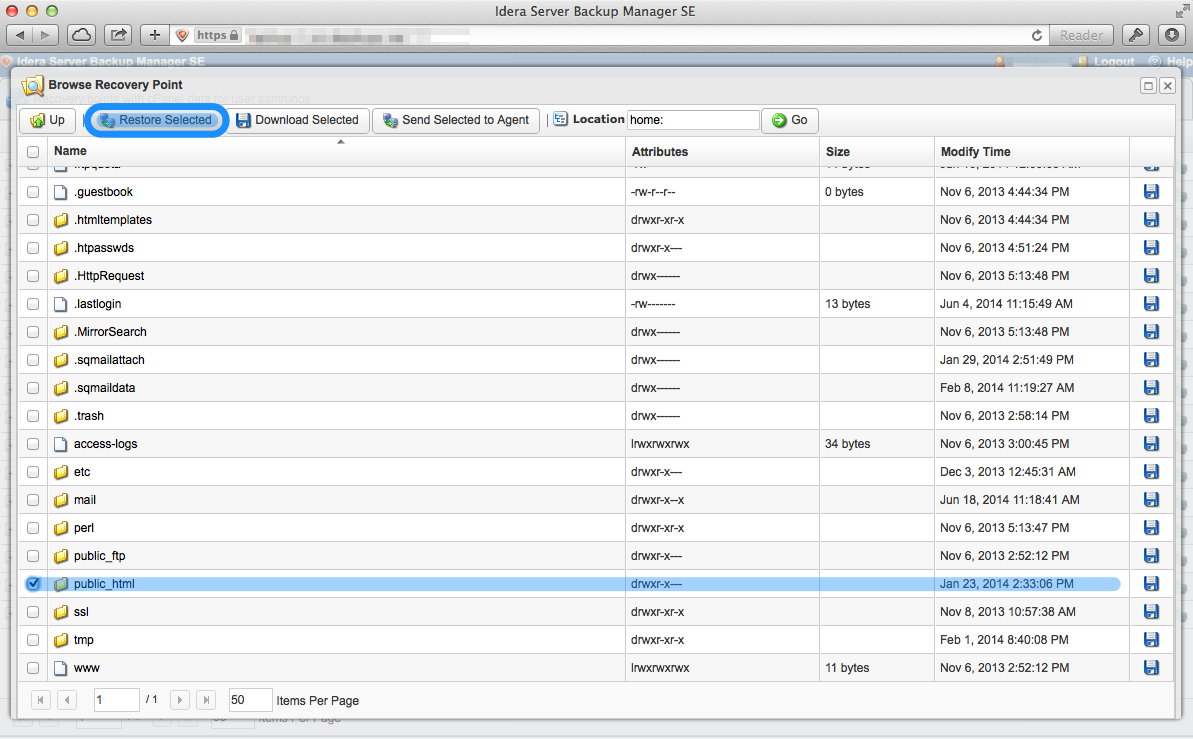 5. You will be asked to confirm if you would like to proceed with the restore, select "Restore" if you wish to proceed and restore the selected file/folder.