This article will detail how to set up your email address using the email client Thunderbird.
1. The first time you open Thunderbird it will ask you if you want to integrate. You can use Thunderbird as the default if you would like. Otherwise, click Skip Integration.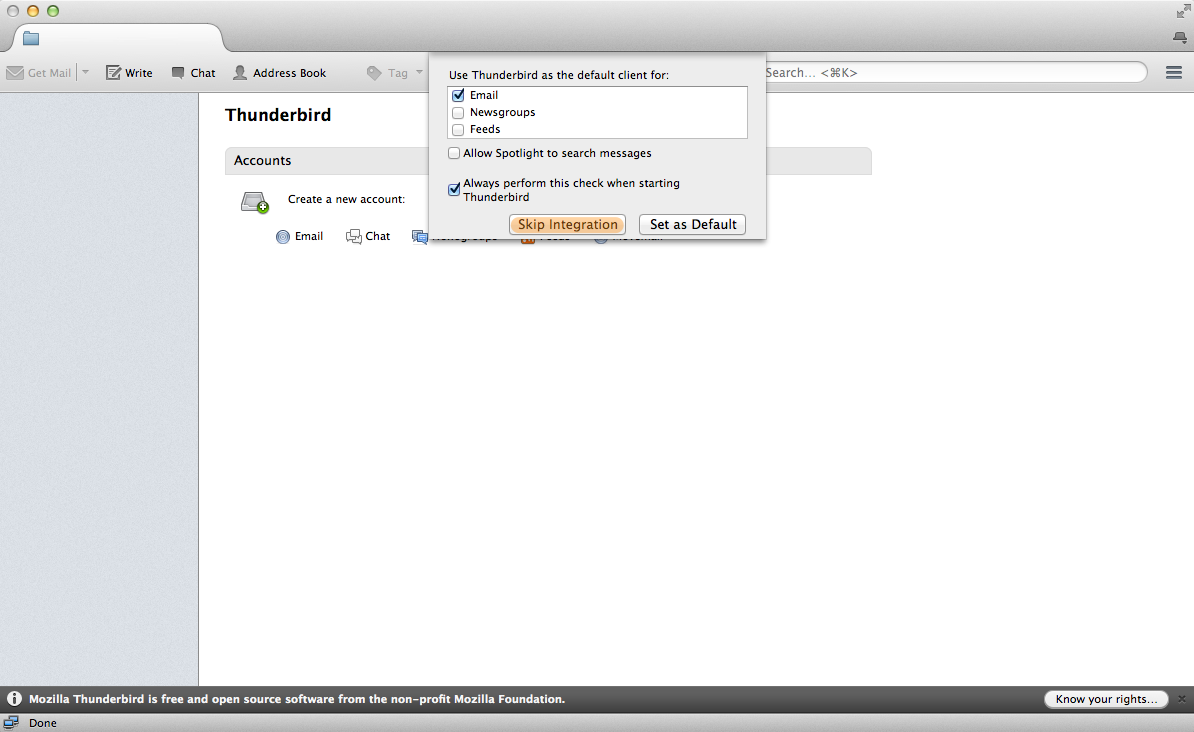 2. Thunderbird will ask you if you want a new email address. Click on Skip this and use my existing email.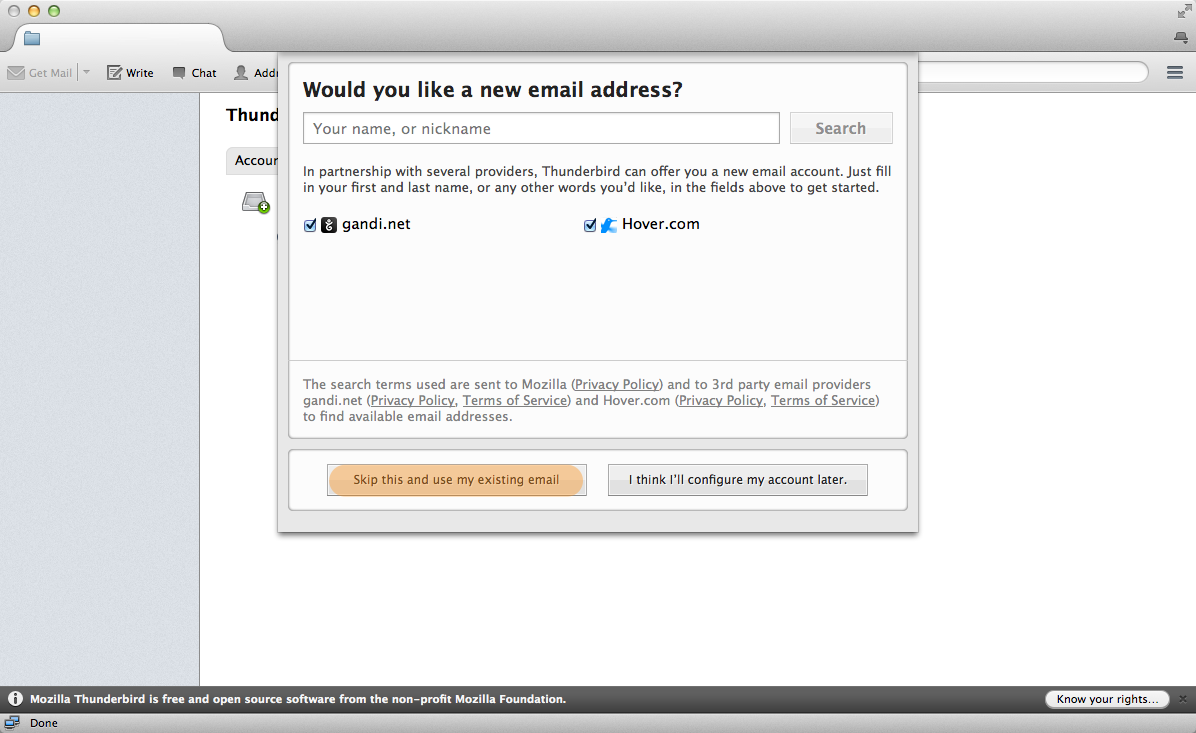 3. Now you can enter your display name, email address and password.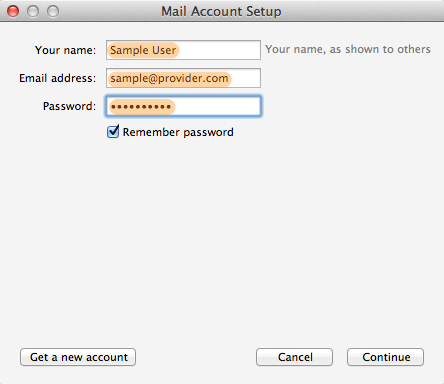 4. Thunderbird will search for the server settings based on your email provider.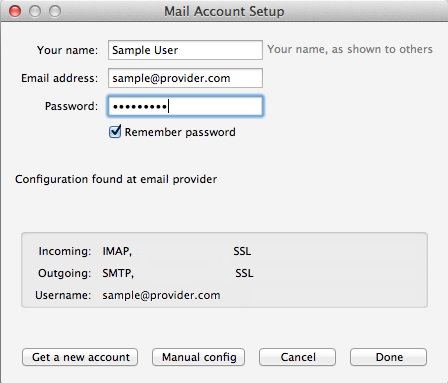 By default Thunderbird will use SSL for the incoming and outgoing connections. After clicking on Done, your email address will be configured in Thunderbird.